This
post
was originally published on
this site
Creating and keeping a good working relationship between you and your landlord is crucial to having a good experience in the rental – and getting great referrals after you no longer live there.
Here are a few tips on how to establish a great partnership from all phases of renting, from before you move in to handing over the keys on your way out.
Viewing
In this first phase of the landlord/renter relationship, the goal is to make a good impression on the person who will be renting you your future home.
Getting off on the right foot is especially important if the apartment you're looking at is in a highly competitive area. You want to make sure to stand out from the crowd in a positive way so you'll get picked for the place. When you're setting up appointments to view the place, be sure to be polite and professional on the phone.
On the actual viewing day, dress nicely (think along the lines of business casual), because this signifies to your future landlord that you're serious about the place and that you take good care of yourself – and therefore will take good care of the rental.
Be sure to show up on time to the appointment, if not a little early. There's nothing like starting off on the wrong foot by having to make an excuse about traffic or parking.
As much as you want to impress your landlord at this initial meeting, remember that this is also a test for your landlord to impress you. You can predict whether you'll have a positive experience with this particular landlord by asking yourself a few questions.
When you were making the appointment, was it difficult to get a hold of the landlord? If so, then you may want to proceed with caution. You definitely don't want to be in an emergency situation and find the landlord is unreachable.
When you walk into the rental, pay attention to how the outside looks. Does it look well landscaped, or do you notice major signs of wear and tear on the exterior?
During the viewing, when you ask questions about something innocuous, like spraying for bugs or updating the locks, if the landlord shirks the question or answers vaguely, you may want to rethink renting the property.
A good landlord will be transparent, helpful when you ask questions, and prompt in responding to emails or phone calls.
Applying
If you've determined that you want to move forward with this landlord and a particular unit, you now need to apply for the rental.
This will start with you filling out a lease application, which will typically involve an application fee. If you live in a competitive rental market and you really want to make a move on the place, it's crucial to get this step down as soon as you've made your decision.
After you submit the application, the landlord will want proof of income, references, and permission to run a credit check. If you really want to get ahead of the game, it's smart to have these all prepared before the landlord even asks for them so you can make it to the top of the pile of applicants.
Once your application gets approved, the landlord will then send you the lease to sign. It's crucial to read the lease agreement thoroughly and understand everything on it – from pet deposits to move-out procedures.
Though many renters sign the lease as is, you actually have more power than you think to negotiate on things like security deposits, pet deposits, and even the amount of monthly rent.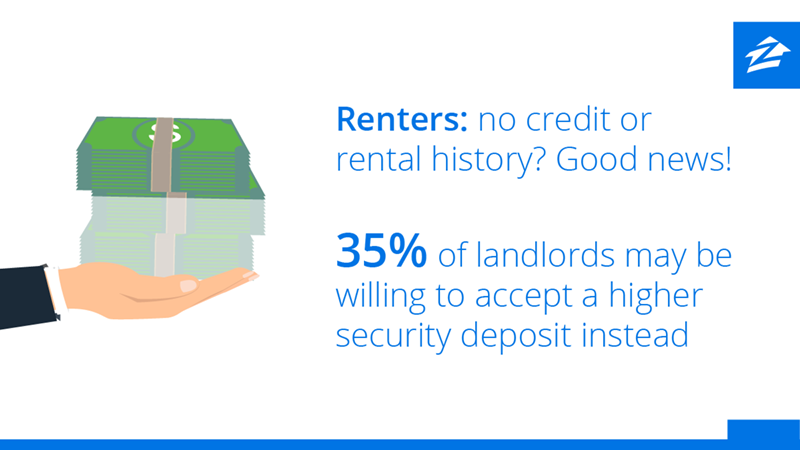 If you know you are going to be buying a home or relocating in the coming months, you can also negotiate a mortgage clause or a relocation clause so that you don't have to pay double for living expenses.
Remember that all of your negotiating power comes before you sign the lease. Once you sign it, you have agreed legally to everything that's written down.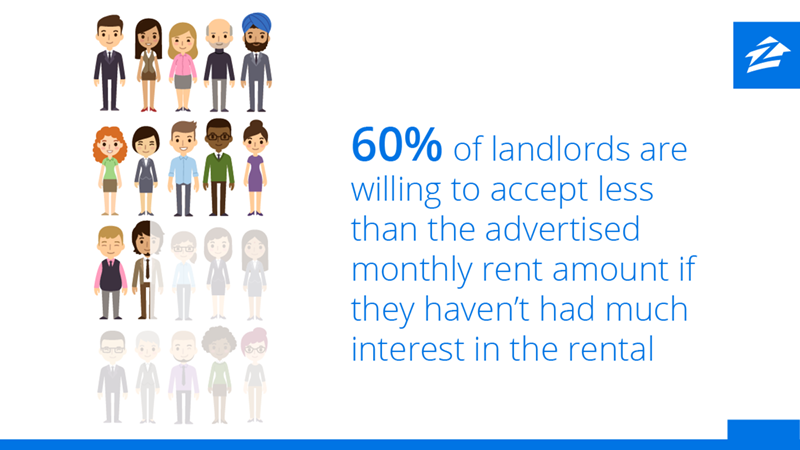 Residing
After you've signed your lease, it's now official that you and your landlord have a working relationship.
To continue to work well with your landlord, there are a few things you can do to be a model tenant; in turn, they should return the favor and be a model landlord.
First, it's crucial to pay your rent on time. Though everyone slips up every once in awhile, try to make it a habit to get that check to them on the agreed date.
To be a good tenant is to make sure you are not only caring for the rental properly, but also asking permission if you want to make small improvements such as painting or replacing drawer pulls or doorknobs. Always communicate well and often with your landlord if there are any issues with the rental, neighbors, or anything else that might pop up.
Moving on
Though most landlords prefer to not have a lot of turnover with their tenants, it's inevitable that people will be moving in and out. If you're not planning on renewing the lease, be sure to give your landlord the required amount of notice (in most cases, 30 days) so that he or she can make arrangements for future tenants.
If you find that you need to break your lease, the first step should be talking to your landlord immediately after making the decision. Though your options may be more limited to negotiate than before you signed the lease, you still have a few options, from subletting to seeing if you can move into another property the landlord may own.
If the landlord is the one who is terminating the lease agreement, make sure you know your rights as a tenant. Your landlord is obligated to let you live there for the remainder of your lease, but he can refuse to renew if he wants to sell the home or move in.
No matter how the lease ends, be sure to clean the rental home well before you leave, and make arrangements to return the keys.
Related: